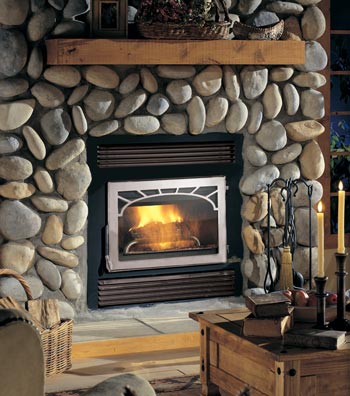 With the continued cold weather in the Boston area, the National Fire Protection Association issued a renewed warning about safely heating your homes with gas and wood stoves and fireplace inserts.
Following these tips to keep safe and cozy for the remaining winter:
Keep anything that can burn at least three feet away from the fireplace, wood stove, or fireplace insert.
Have a three-foot "kid-free zone" around fireplaces, stoves and inserts.
Never use your oven to heat your home.
Have a qualified professional clean and inspect chimneys annually.
Test smoke alarms monthly.
Remember to turn portable heaters off when leaving the room or going to bed.
Make sure the fireplace has a sturdy fireplace screen or glass fireplace doors to prevent sparks from flying into the room and burn only dry, seasoned wood. Allow ashes to cool before disposing in a metal container, which is kept a safe distance from the home.
Install and maintain carbon monoxide alarms to avoid the risk of poisoning.
Make sure all fuel-burning equipment is vented to the outside to avoid carbon monoxide poisoning.
Have a qualified professional install heating equipment like wood and gas stoves and fireplace inserts according to the local codes and manufacturer's instructions.
For more information on wood and gas stoves and fireplace inserts, contact West Sport in Sudbury.
Times Herald Online