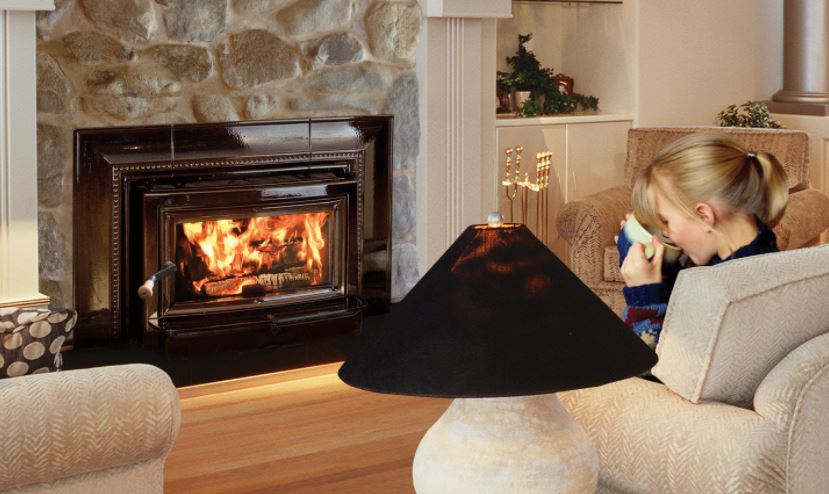 It may only be August, but believe it or not now is the time to start thinking about home heating. Wood Burning Fireplace Inserts are an efficient and beautiful solution. And right now, you can get a HearthStone Clydesdale wood insert and get the chimney liner for ½ price.
There is nothing quite like sitting by a wood fire. Every HearthStone wood burning insert is a beautiful piece of furniture that will complement the charm of your home and provide a cozy home, a comfortable place to relax with family and friends.
HearthStone wood burning fireplace inserts stay warmer longer, keeping your home in the comfort zone. HearthStone invites you to live in the comfort zone.
Transform your fireplace into a comfort solution
The Clydesdale is the perfect solution for drafty, inefficient fireplaces. The large viewing area highlights the ambiance of wood burning while the cast iron and soapstone construction gererates a heat output sufficient for large areas.
Specs:
Heats up to: 2,000 sq.ft.
Firebox Capacity: 2.4 cu.ft.
Size: Up to 75,000 BTUs
EPA Certified: 3.2 gph
Efficiency: 79% LHV
Burn time: Up to 10 hours
HeatLife: Up to 12 hours
Maximum Log Length: 22 in.
For more information, contact West Sport in Sudbury.