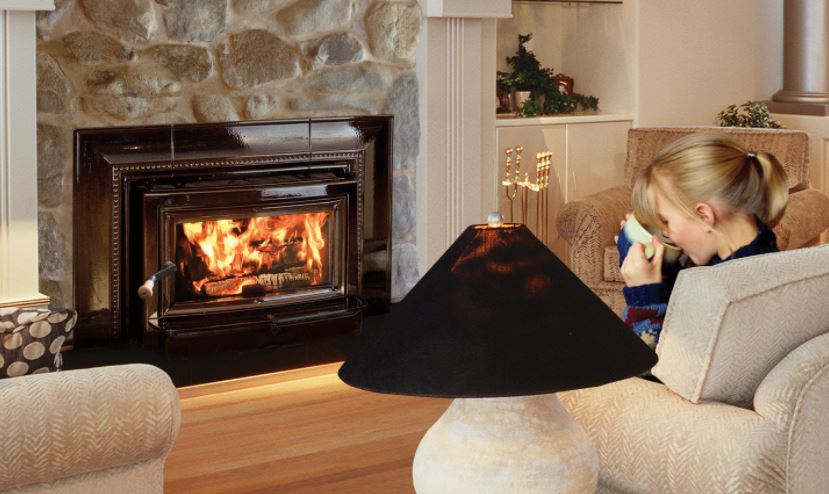 While it hasn't snowed yet and temperatures have been mild, winter is here. We can certainly expect stormy and snowy weather to cause power outages. This means no electricity for operating the home heating system. Remember last March? No wonder, wood burning fireplace inserts are still the most popular choice for supplemental heat for many homeowners.
Wood inserts give your home heat even when the electricity goes out. They are reliable for warmth, no matter what. Fireplace inserts can even be extremely efficient for heating large spaces and can quickly spread heat throughout your living area. Better than open fireplaces, inserts radiate heat to deliver warmth to your home. They are very efficient, easy to use, with low emissions, and are certified by the EPA. Thanks to their smokeless heat they provide your home with a clean heat and a gorgeous fire.
The latest models of wood burning inserts offer more efficiency and more styles from which to choose. With all these options available, homeowners will surely be able to pick the perfect insert to complement your home style and decor. Indeed, wood-burning inserts are not limited to delivering warmth, they can also provide a focal point to your home and cozy ambiance.
For more information contact The Fireplace Shop and Grill Center at West Sport in Sudbury.