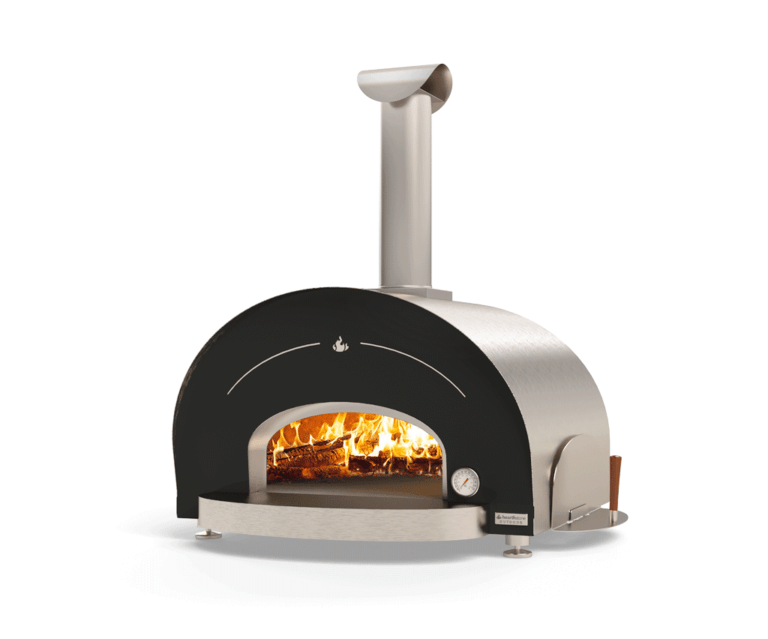 If you know anyone with a backyard pizza oven, you know both the magic and the unique culinary experience they deliver. You can deliver this experience for family and friends as well by adding a Backyard Pizza Oven to your outdoor space.
Ready to cook in 20 minutes
The Hearthstone Pizza Oven is quick and easy to use. The stainless steel baffle and a thick layer of ceramic fiber insulation retain the heat in the oven. Simply start the fire and you'll be cooking in about 20 minutes.
Convenient features and accessories
The patio oven floor is made from multiple layers of fire bricks, essential for crispy pizza crust. The cooking shelf in front of the oven gives you space to organize and check the progress of your meal. A thermometer is built into the front of every oven. And an assortment of accessories is available to expand the capabilities of your pizza oven.
Materials and construction
Our ovens are built to last for years. Using stainless steel and a durable powder coat finish, our ovens are constructed to withstand the heat from inside and the weather outside.
For more information on Hearthstone Pizza Oven, visit us at The Fireplace Shop and Grill Center at West Sport in Sudbury.