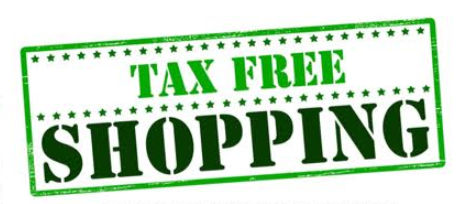 Massachusetts tax-free weekend for 2018 is here.
Here in Massachusetts we have one of the biggest savings during a state-wide tax-free weekend. The limit is $2,500 on almost any item. Start Christmas shopping, buy a new grill or better yet find a better way to heat your home this winter.
If the you've been interested in a gas or woodburning firepit, wood burning fireplace insert, or gas grill, we have what you need.
Massachusetts has a few exemptions, but you can get most anything you can think of under $2,500 without paying sales tax on it this weekend only.
Here is a little more information on the sales tax holiday:
Exemptions: Exemptions are vehicles, motor boats, tobacco, meals, utilities and anything with a price tag over $2,500.
Layaway: Layaway items don't qualify for this tax-free holiday.
Coupons, discounts and coupon codes: They are allowed and will be applied before the tax exemption is applied, which means if an item is over $2,500 and your discount or coupon brings the price below the $2,500, then the item is eligible for the tax-free purchase.
Bundled items: If you buy a fireplace insert, chimney liner, and fireplace tools and it comes to over the $2,500 for the bundle package, it does not qualify as a tax-free purchase, even though it is two items, not one.
For more information contact The Fireplace Shop and Grill Center at West Sport.