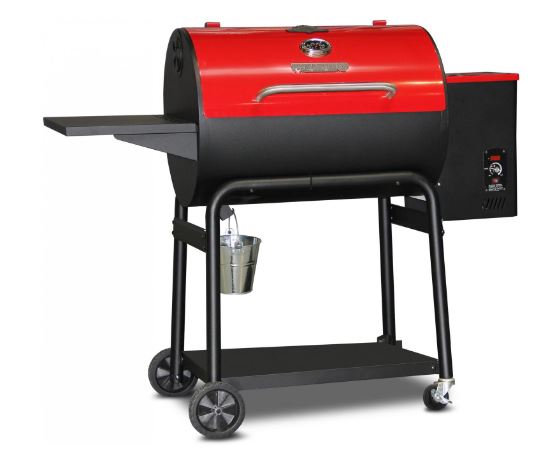 March is almost here, which means grilling season is right around the corner. We'd like to introduce to you one of the best smokers on the market, the Myron Mixon Pellet Smoker. Best known to the American public from the Destination America reality television show "BBQ Pitmasters, Myron Mixon designed an amazing pellet smoker. The Pitmaster.
Myron Mixon Smokers hail from Myron's cook style and innovation. Each smoker is hand crafted in the USA with the most advanced smoker technology on the market. This Pellet Smoker makes it easy for you to be the envy of your friends. These smokers use Waterpan Technology™ which is an indirect water cooking system which evenly disperses heat throughout the cooking chamber and locks in the natural juices, giving you the option of cooking hot and fast or low and slow. The results are the most delicious, tender, mouth-watering barbeque you've ever tasted.
Myron Mixon Smokers make cooking great barbeque effortless and delicious. Keeping all that precious smoke inside the cooking chamber makes the taste exceptional. Every Myron Mixon Smoker is fully insulated keeping the heat and moisture in. This lets you cook hotter and faster, maintaining consistent temperatures and using less fuel.
This BBQ is so great you'll want plenty of this delicious smoked meat for family and friends. Myron Mixon Smokers have the right shape and are built to maximize cooking capacity, giving you more space to cook delicious barbeque. The unique shape delivers maximum cubic square footage. You will also have the option to add additional racks for even more capacity, depending on what you like to cook. Myron Mixon Smokers deliver unmatched space to cook up delicious barbeque.
For more information, contact West Sport in Sudbury.