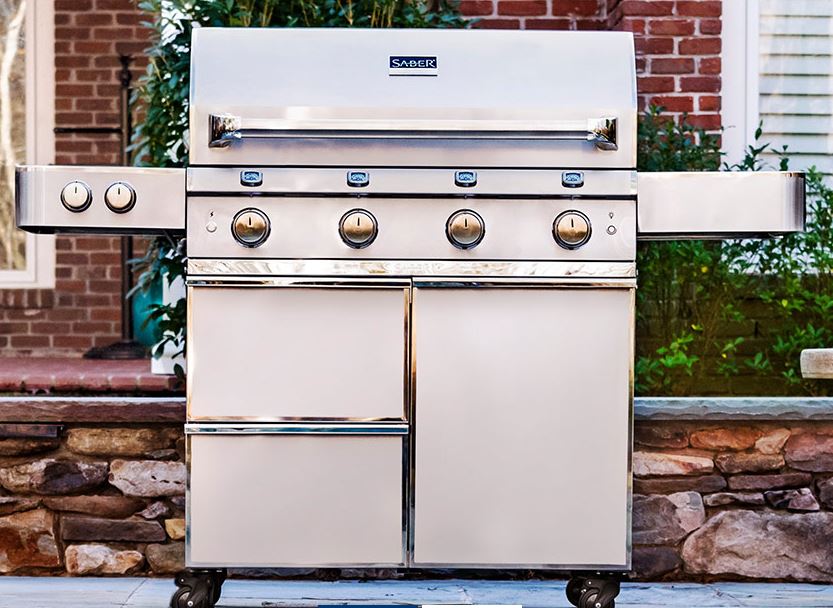 Knowing you've got a summer's worth of outdoor cooking ahead of you, Popular Mechanics spent all winter testing grills that use all types of fuel.
We grilled everything imaginable—swordfish, some kind of spicy Portuguese sausage, more steak than you could shake a pair of tongs at. We didn't go hungry during this test. And we did it all for you.
THE STATE OF THE GRILL, 2017
We grilled in a blizzard. We grilled in the dampness of early spring, the smell of cold mud competing with brisket. We grilled morning, noon, and night, dragging these contraptions in and out of the barn, running test after test, all so that we could deliver this report with timeliness and authority.
Not that we're complaining. And through it all, we learned that we are living in the golden age of grilling. So often we hear that things were better decades ago—the food was fresher, the sky bluer, and all you needed was a Weber in the backyard. But patio cooking has been reanimated. Across this great land people are searing, roasting, braising, and smoking like never before, learning from the Internet or those chefs on TV. Grills have proliferated.
We came to many conclusions, the most important of which is this: There is one here for you.
One of the best gas grills is the SABER gas grill
FUEL: Propane
COOKING SURFACE: 675 sq. in.
LIKES: A beautiful cooking surface with a diffuser underneath that allows nothing to fall on the burners. Heats up quickly and evenly, even in the corners. You can use every square inch of its cooking surface.
DISLIKES: A small complaint: The temperature markings on the knob are these thin, little lines that are difficult to read.
For more information on SABER gas grills, contact West Sport in Sudbury.
popularmechanics.com