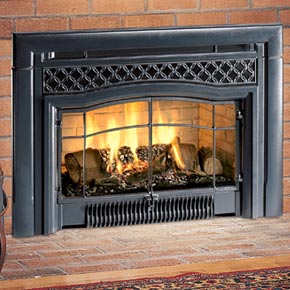 It may be February, but after this winter we have had, you should be thinking about heating your home next winter too! However, we do still have a lot of winter to go, and in the Boston area, we can enjoy wood stoves, gas fireplace inserts and everything in between, well into May.
So why not take advantage of the Hearthstone Mid-Winter sale that is still going on now? But this sale will only last until February 22, 2014. So the time is now to take advantage.
Buying a wood burning stove or gas fireplace insert now helps you avoid the rush because we are nearing the end of the season. But, you can also take advantage of the Hearthstone special on qualifying stoves and fireplace inserts fueled by gas, pellet and wood. Now through February 22nd, West Sport will be giving you up to $400 back on any Hearthstone wood, gas or pellet burning stove or fireplace insert.
Have you been paying too much for your heat? Have you wanted to enjoy your open fireplace without losing heat up the chimney? Have you wanted to change the look, feel and style of your living room, family room or kitchen? You can accomplish all of these things by adding a new stove or fireplace insert to your home.
From modern to traditional, for every size room, you can choose between gas, wood or pellet. Come see all the beautiful stoves and inserts Hearthstone has to offer and that are now on sale. West Sport takes care of all of your service and installation needs too.
If you have been considering adding a new pellet, gas or wood burning stove or fireplace insert to your home, now is the time to do it. Contact West Sport in Sudbury, we can help you decide on the best stove or fireplace insert for your home and your lifestyle.