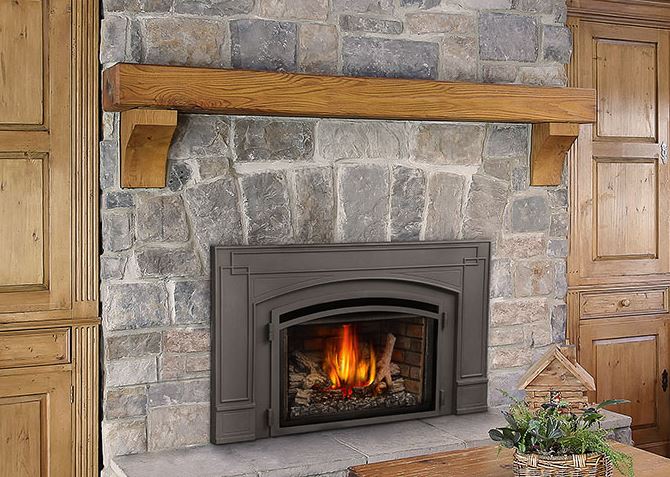 If you are remodeling your home or building a new home, be sure to add a fireplace or fireplace insert. A working fireplace increases your home value, because it is considered a plus to home buyers.
Fireplaces and fireplace inserts can be fueled by natural gas, pellets, or wood and all these fuel sources have their advantages and disadvantages.
Wood is considered a renewable energy source and is economical. If you're goal is to save on heating bills , to make your home more energy efficient, add lots of heat, or have a wood burning fire, then a wood burning fireplace insert is the right choice.
Gas is easier to use with less mess and effort. Gas is controlled with a switch or a remote control, so when you want a fire, you can have one with the flick of a switch. Gas is also easier, because there is no storing fire wood. If you want ambiance, an easy fire, a more efficient hearth, and to heat a smaller space then a gas fireplace insert may be worth considering.
Whichever style fireplace insert you choose, one thing is certain; working fireplaces add atmosphere and ambiance to any home. New home buyers love the idea of a working hearth and they make your home more enticing. If you are remodeling for your own enjoyment, a room with a burning fire adds a whole new dimension to relaxation and entertaining.
For more information, contact The Fireplace Shop and Grill Center at West Sport in Sudbury.