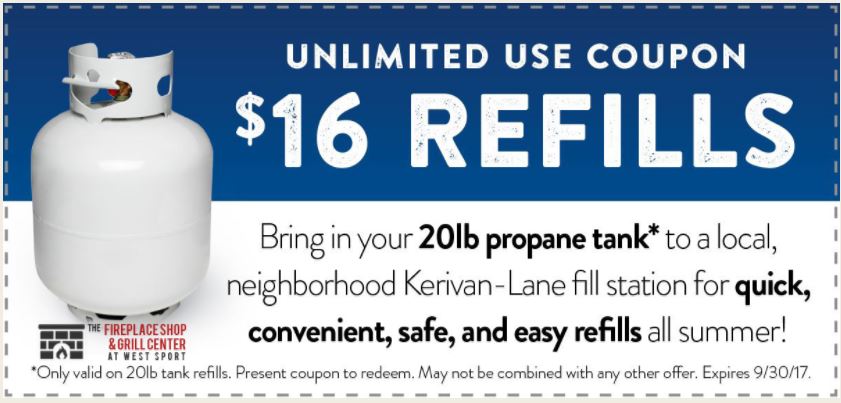 Need your propane tank for your gas grill refilled?
Are you wondering if your propane tank needs to be replaced?
Are you wondering where you can dispose of your old 20 lb. propane tank?
If you've asked yourself any of these questions lately, come in to The Fireplace Shop and Grill Center at West Sport in Sudbury. Buy, Fill, Replace, Dispose of your propane tanks. If you are tired of partially-full Blue Rhino propane tanks from the swaps at big box stores, come have them filled in minutes while you wait!
Bring in this coupon and spend only $16 and you'll be grilling in the backyard in no time.. Contact us for more information.