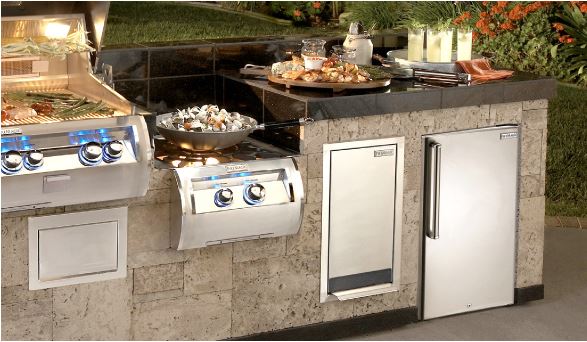 It may be January, but many homeowners in the Boston area are planning their outdoor space, namely outdoor kitchens. If you want your patio to be more entertaining-ready this spring, keep on reading.
How to create an outdoor kitchen in your yard.
Check the Connections
In preparation for the renovation, clear the space of old furniture and a worn-out grill. Check to see if the existing utility connections are already in place. Before connecting or turning on utility lines, always check with your local utility or codes office to see whether professional service installation is required.
Clear the Space
Rip out the existing walls if necessary to make space for the new kitchen island. Removing it opens up the space and eliminates a potential safety hazard; never place combustible materials such as wood near a source of heat.
Purchase the Outdoor Kitchen Equipment.
Built-in grills and outdoor kitchen islands are modular and can be designed to custom-fit your space. The components attach together, using brackets and screws, Made of steel construction, these outdoor kitchen components are extremely attractive and entirely weather-proof. Food-prep areas can be tiled for a smooth, flat work surface. There are all kinds of components available such as built-in gas grills, charcoal grills, bars, sinks, refrigerators, countertops and more.
For more information, contact West Sport in Sudbury where we offer 15% off the entire project.
diynetwork.com