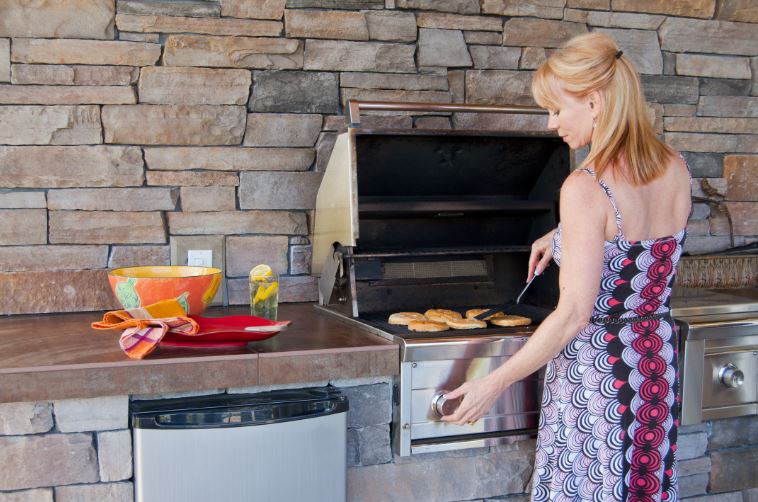 This has been a long, cold and snowy winter. But, now the snow is melting and it is time to start considering outdoor living. Let's face it, an outdoor kitchen is a great way to add living space to your home that is fun, different, entertaining and increases home value.
If you are considering building an outdoor kitchen in your backyard this spring, be sure to talk to a company that does it all. From the design stage to building the patio, adding the plumbing and offering the highest quality components, you should plan your outdoor kitchen all in one place.
This way there is no conflict. Your contractor works directly with your built-in gas grill and outdoor kitchen components supplier so the construction process goes as smoothly as possible. In Sudbury and the surrounding towns, you only want top-of-the-line built-in gas grills, pizza ovens, outdoor cooking islands complete with drawers and storage compartments, as well as refrigerators, beer chillers and more for your outdoor kitchen.
Need help with the layout and design of outdoor kitchens? No problem. We can custom-build an outdoor kitchen for you and supply all the necessary components. With several brands of gas grills, charcoal grills, smokers, and built-in grills, we can help you with all of your outdoor kitchen needs.
For more information on the construction, design and all your outdoor kitchen appliances, contact West Sport in Sudbury, your One-Stop-Shop.