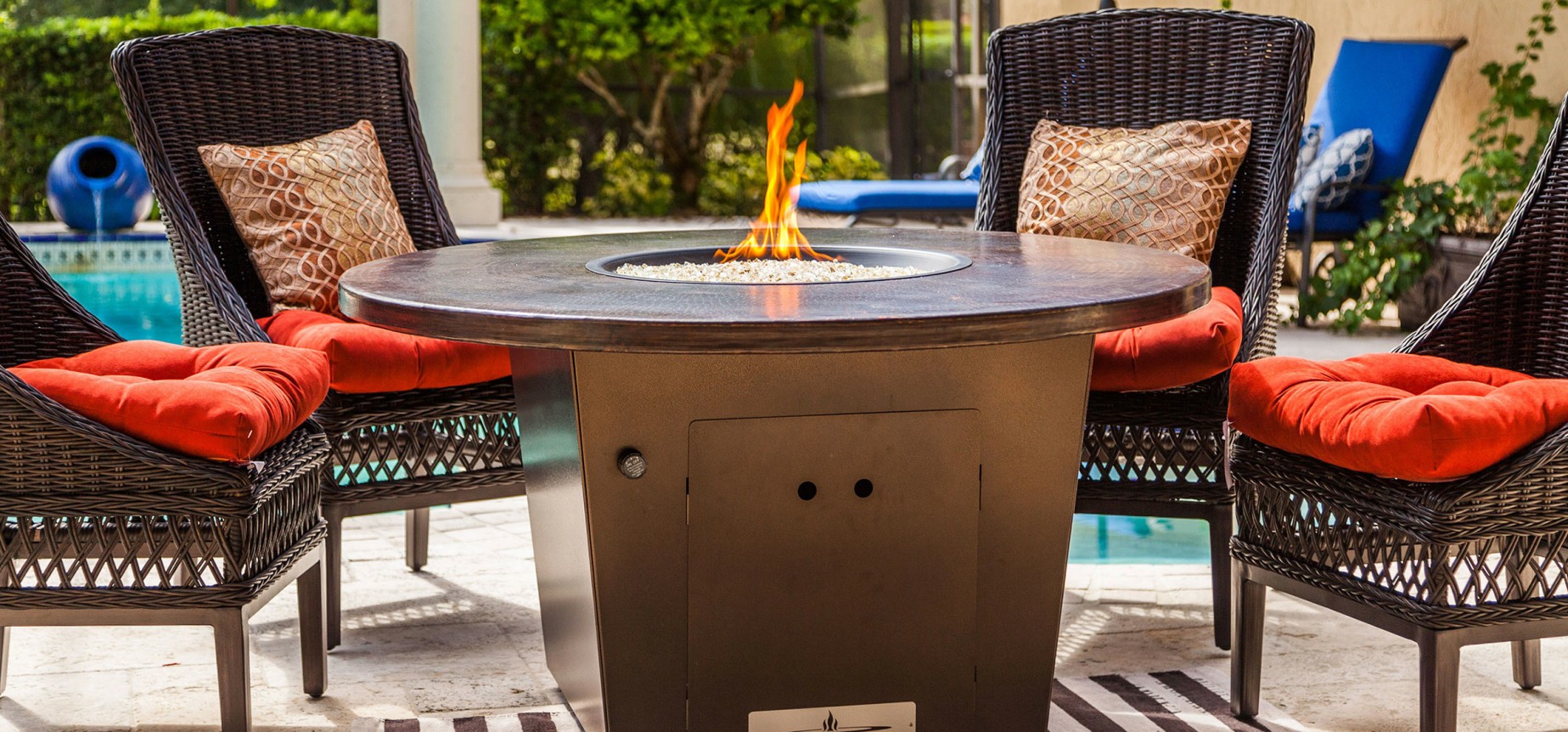 Fire tables light up any outdoor occasion as a mesmerizing centerpiece for meals and conversation with the ease of portability and minimal installation.
Gas Fire tables enhance your outdoor meals and late-night drinks with the ambience of the flame and a touch of warmth. In contrast to fire pits, fire tables provide room for meals fresh off the grill (perfect for a deck), while fire pits are better if you are looking for heat with free-flowing flames.
Fire tables use liquid propane or natural gas for fuel and typically have an option for a glass flame guard. The minimalistic infusion of flame and table-top can be complemented with fire glass or lava rocks to match your style.
Where to Shop
Visit The Fireplace & Grill Center at West Sport, your local specialty grill retailer, to discuss how the array of choices available would best meet your needs.
Contact The Fireplace & Grill Center at West Sport in Sudbury, MA for more information.