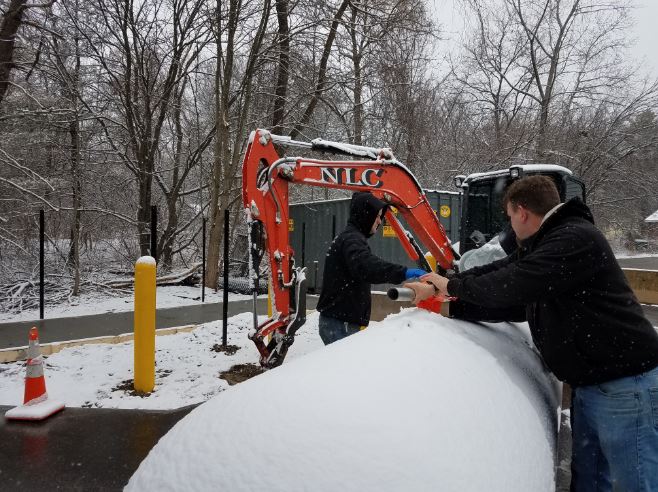 Have you seen the new propane station going in a The Fireplace Shop and Grill Center in Sudbury? If not, come take a look. The trees have been removed, the concrete has been poured. Just those two things made the space look so much more attractive.
But, today, the brand-new fence is being added as well as the brand new, rust-free, sparkling-white new propane tank. The old tank has been removed and properly disposed of. On Tuesday, the electrical is going in, which means the filling cabinet and scale will soon follow. In fact, the inspections are scheduled for next week and the tank should be filled by Thursday.
This means everyone in Sudbury and the surrounding towns can start getting propane tanks filled here again on Friday, one week from today!