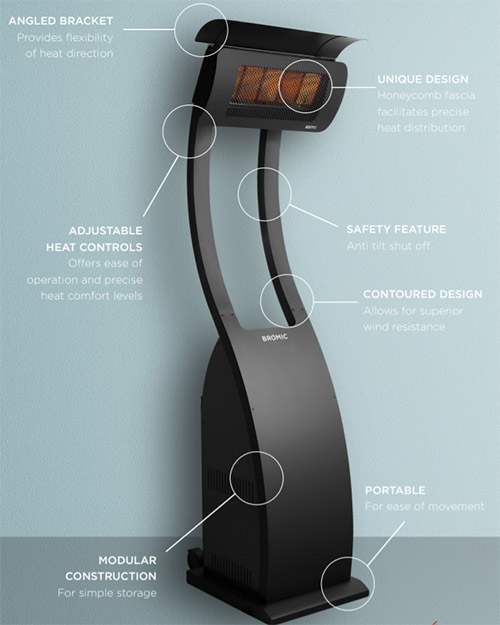 The Tungsten Smart-Heat™ Electric range really offers the best-looking and effective outdoor heaters out there, and the black finish fits perfectly with most design aesthetics.
Powerful yet easy to relocate, Tungsten Smart-Heat™ Gas Portable heaters lead the way in outdoor infrared heating, allowing you to create warm and inviting spaces in any outdoor, semi-outdoor or patio environment.
The award-winning Tungsten Smart-Heat™ Gas Portable is an evolutionary leap forward in portable outdoor heating. Bromic outdoor heaters are recognized all over the world for superior design and performance. From luxury hotels and leading restaurants to distinguished outdoor kitchens and exquisite backyards, Bromic outdoor heaters deliver the perfect balance of performance, reliability and beauty.
For more information, contact The Fireplace Shop and Grill Center at West Sport in Sudbury.