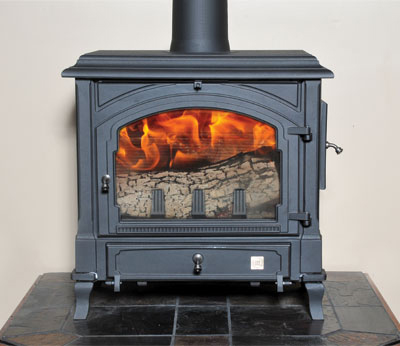 It is not too late to add a wood burning stove your home this winter. In fact, with the floor model sale going on at West Sport in Sudbury, you don't even have to wait on an order. We have wood, pellet and gas stoves in stock that we need to sell. You can start cutting down on your home heating bill right now.
Many are saying, 'winter is almost over.' But you know as well as we do that in Metro West Boston, the winter can stick around for a couple more months at least. In fact, it is possible for us to keep the heat turned on through May!
By adding a wood stove or wood insert to your home, you can save on heating bills, especially if you heat your home with oil. Wood stoves and fireplace inserts are an efficient way to help heat your home and add beauty.
Gas stoves and inserts are more efficient to run than your furnace and are very easy to use. Flick a sit and you can be sitting in front of a burning, beautiful fire, while you save money on heating. Gas stoves and inserts are also controlled with a thermostat so you can have comfortable, consistent and controlled heat in your home.
Pellet stoves are an efficient and renewable way to heat. Pellets are easy to use, store and transport. Best of all, today's pellet stoves need no longer be relegated to the basement. Made with cast iron, soap stone or painted ceramic finish, pellet stoves are beautiful and economical.
And now with the sale on wood stoves, gas stoves, pellet stoves and gas inserts you can save even more money. Stop by West Sport in Sudbury, or contact us for more information on our stove and insert floor model sale.