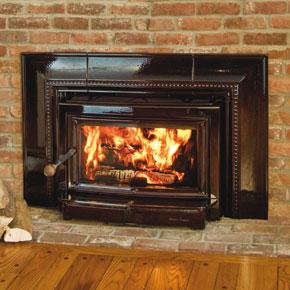 If you are interested in a more energy efficient home and want to reduce home heating bills, this could be your last chance to take advantage of the home energy tax credit. A new wood burning stove or wood burning fireplace insert could be the way to more efficiently you're your home, increase home value and add ambiance.
Until December 31, 2013 you can to take advantage of the home energy tax credit for energy-efficient upgrades. You can also take advantage of the December wood burning stove special and double your savings. Wood and pellet stoves and inserts qualify for the tax credit for your primary home.
You can get up to a $300 tax credit when you purchase biomass stoves and fireplace inserts. Biomass means stoves or fireplace inserts that use either wood or pellets as fuel. Pellet and wood stoves and fireplace inserts can supplement the heating system in your home and make your open hearth more efficient.
For more information on the tax credit and to find energy-efficient heating products, contact West Sport.