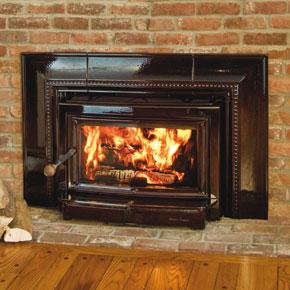 The weather may be warming up, but Hearthstone is happy to announce their summer sales event. With the extreme winter still in the minds of homeowners, this wood burning fireplace insert and wood burning stove sale is a great reason to buy early in preparation for next winter. The purchase of a high-efficiency fireplace insert is a smart choice or consumers looking to offset the price volatility of oil and gas. Homeowners can also benefit from the energy saving options of zone heating. Hearthstone fireplace inserts are the perfect solution.
We still haven't recovered from last winter. Alternative or supplemental heating is still on a lot of people's minds.
For the month of June, you buy a Tribite, Craftsbury, Shelburne, or Castleton wood stove and receive $200 off. Or, purchase the Clydesdale or Morgan fireplace insert and get $300 off!
A burning fire is one of the most romantic and efficient ways to heat your home, making any room beautiful. Now is the time to buy. If you have some questions contact us at West Sport.