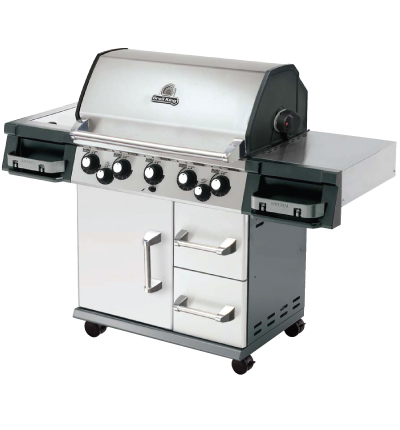 It's summer. And, while you may be a great cook, grilling may be intimidating if you are not experienced. But here in Boston, we love to grill, so this is the year to master your grilling technique.
If you love to cook, and eat, you know that grilled food is delicious. Is there anything better than barbequed sausages, burgers, corn on the cob, or a great steak? The food that comes of a charcoal grill or a gas grill is delicious. Plus the smell of food grilling is absolutely addicting.
If you have not discovered the fun of mastering grill, go out and check out a new grill And then, here are some tips for the grilling amateur.
Gas or charcoal:
There are proponents for both, with those on the charcoal side saying you can't beat the smoky flavor that comes from cooking over coals, and those on the gas side arguing the convenience factor (quick and easy to light, heats up fast) trumps everything else. It's really your preference.
Direct vs. indirect cooking:
Direct cooking is ideal for food that doesn't take too long to cook – think steaks, burgers, chicken breasts and veggies. On a gas grill, preheat it to high, place food on grill, and then turn to temperature recipe suggests. Close grill, and only lift to turn food. For a charcoal grill, charcoal should be evenly spread out. Preheat, and then put food on the grill. Keep lid closed, aside from turning food.
Indirect cooking is great for food that takes longer to cook – whole chickens, ribs, roasts, etc. The heat circulates around the inside, evenly cooking the food. On a gas grill, start by preheating on high. Place the food in the center and turn off the burner directly underneath it, and lower the burners on the side to the temperature specified in the recipe. Consider using a drip pan to catch meat juices. On a charcoal grill, move coals to either side. Place food in the center, and put a drip pan underneath.
How to light your grill:
For gas grills: Open the lid. Turn on the gas from the propane tank. Turn on one of the burners, then press the ignition button. If you don't have one or it no longer works, use a long match or BBQ lighter to ignite the burner. Once it's lit, turn on the other burners. Heat on high to help burn off any remaining food and/or grease. Then turn burners back down to desired temperature before cooking.
For charcoal grills: We're keen on all-natural ways to start the charcoal grill – as opposed to lighter fluid, which tends to be filled with chemicals and can transfer that flavor to your food. Look for all-natural starters, or use a chimney starter. Put a few pieces of crumpled newspaper in the bottom, fill the chimney with charcoal, and then light the newspaper. Remove the grill grate and place the chimney in the grill. Be sure to clear out leftover ash, and any other material blocking airflow. The bottom vent should be open to allow oxygen in. Once the charcoal is good and hot, use oven mitts to pour the charcoal from the chimney into the grill.
Cleaning the grill:
Clean your grill each time you use it – heat the grill and use a wire brush to scrape the grates. Before cooking , mist your grill with a fine spray of cooking oil to help prevent your food from sticking. Make sure the grill is cold when you mist it – you don't want flare-ups!
For more information on grills or for grilling tips, contact West Sport.
citynews.ca