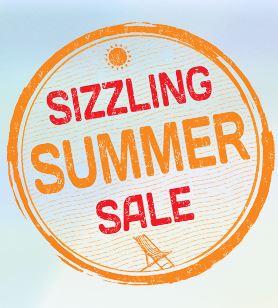 There is no better time for outdoor grilling than the hot and hazy days of Summer. Are you looking for a new gas, charcoal or pellet grill? This weekend, July 22rd and 24th, The Fireplace Shop and Grill Center at West Sport in Sudbury is having a Summer Grill Sidewalk Sale. Every grill in stock is being sold at clearance prices, all with free assembly and delivery.
There is no need to wait for the end-of-the-season grill clearance sales. You and your family can be grilling on a new gas grill, new charcoal grill, or new pellet grill this weekend. Come to West Sport for our Grill and Stuff Sidewalk Sale this weekend and start creating great tasting food on a brand new grill immediately! This Sidewalk Sale will include greatly reduced prices on:
Gas Grills
Charcoal Grills
Kettle Grills
Pellet Grills
Portable Gas Grills
Outdoor Kitchen Equipment
Grilling Accessories
Fire Pits
and more!
For more information, contact West Sport, or come by on Saturday and Sunday, all day!