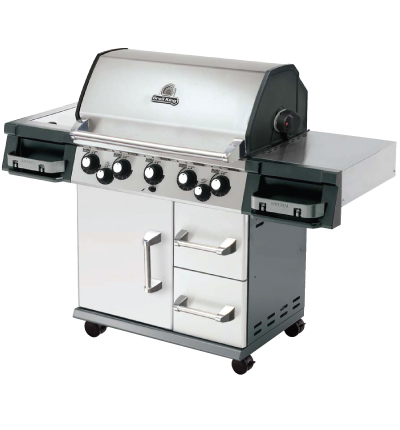 If you are in the market for a new gas grill, consider The Broil King Baron Series. At West Sport in Sudbury every Broil King gas grill is $200 off through the month of May. But, don't forget, you also get free delivery and assembly on every gas grill in stock and we service everything we sell.
Broil King gas grills are gourmet gas grills that are perfect for the novice griller or for the stay-at-home chef. And, now they are also at a great price. The good weather is finally here, and it might even finally be here to stay. After the long winter we've had around the Boston area, you deserve a new gas grill for delicious outdoor grilling.
If you want a new gas grill so you can enjoy your patio this spring and summer, here is what Broil King has to offer:
Broil King - Broil King gas grills are built to perform, giving you versatility in outdoor cooking. The Broil King cooking system gives you the ability to cook almost anything on your grill in any style you want. You can sear, rotisserie cook, or you can use your grill like your oven, using indirect heat. Broil King gas grills are the choice of grilling enthusiasts who love casual outdoor living and great tasting food.
For more information on our gas grill sale, contact West Sport.