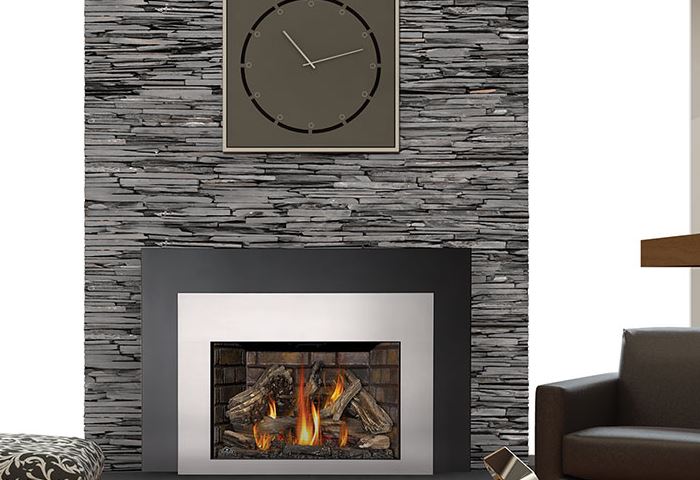 Now is the time to replace your drafty, inefficient masonry fireplace with a gorgeous and efficient Napoleon Gas Fireplace Insert. Gas fireplace inserts by Napoleon will complement your gorgeous home by adding class, beauty and ambiance. They are also the perfect solution to improve your home heating efficiency for a warmer cozier home. You can choose from traditional or contemporary designs that complement your home décor. So regardless of your style, you can find a gas fireplace inserts to fit your home. And right now, the Napoleon X3 and X4 Gas inserts are on sale at West Sport in Sudbury.
Napoleon X4 Gas Fireplace Insert-
The impressive Napoleon X4 Gas Fireplace Insert entertains a new level of fire and comfort. With Napoleon's modulating dual burner system offers a stunning triple flame pattern, and allows the option of independently operating the front burner for when max BTU's are not necessary. With up to 40,000 BTU's, an impressive 563 sq. in. glass viewing area and a multitude of designer accessories, it's a perfect choice for larger rooms where a passion for luxury is evident.
Napoleon X3 Gas Fireplace Insert-
Good things come in small packages! The Napoleon Infrared X3 Gas Inserts also offer a modulating dual burner system with a stunning triple flame pattern. Napoleon's Infrared X3 is a deluxe, direct vent infrared gas insert which offers many standard features including a thermostatic remote and an exclusive NIGHT LIGHT that radiates a warm glow throughout the room, even when the fireplace is off. This gas fireplace inserts is the perfect solution for replacing an inefficient masonry or prefabricated fireplace.
For more information on the best gas insert for your home, contact West Sport in Sudbury. And, right now with the Napoleon X3 and X4 get a free chimney liner system.