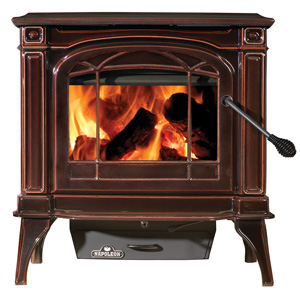 It's cold and just getting colder. If you have been thinking about buying a new gas or wood burning stove or gas fireplace insert, now is the time. Maybe you have put it off because of the price, because of the delay in ordering, or maybe you have just procrastinated. Don't put it off any longer.
If you live in Framingham, Natick, Sudbury, Marlborough or any of the surrounding towns, West Sport is having a floor model sale on all gas stoves or wood burning stoves and gas fireplace inserts. We need to make room for new inventory, so everything must go at big discounts.
Wood stoves, gas stoves and gas inserts can change the look and feel of your entire home while saving you money on your heating bills at the same time. If you would like to add efficiency and style to your old open fireplace, gas fireplace inserts are a perfect choice. And, gas inserts today can be as efficient as, or more efficient than your furnace! It's hard to beat gas for sheer convenience. And, gas stoves and gas fireplace inserts provide you with absolute comfort and control at the touch of your fingertips, combining ambience with high tech heating.
A wood burning stove is one of the most romantic and efficient ways to heat your home. And, they will provide a beautiful focal point in any room. When you heat with wood, you can stay warm even when the power goes out.
For more information on our wood and gas stove and insert floor model sale, contact West Sport in Sudbury.