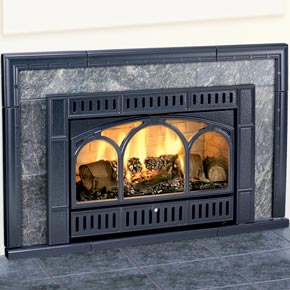 If you are looking for gifts for your home, or gifts for the men in your life, then head to your local fireplace and outdoor grill shop. They have all the holiday gifts and stocking stuffers you will need this holiday season. Why the local shop? Because when you buy a grill or fireplace insert, you need to buy a lasting relationship as well. You won't get that at a big box store.
You will most likely be shopping this weekend anyway, so shop local. Shopping locally promotes community businesses and keep your money in our local economy. If you want grills, grill supplies, fireplace supplies, or a fireplace, stove or insert, you don't need to go any further than West Sport in Sudbury.
There are Black Friday Specials here too.
Save up to $750 dollars when you buy any gas or wood burning fireplace insert. Because you will get the chimney liner/vent kit free with your gas or wood fireplace insert purchase.
If it is a HearthStone wood or gas stove you are interested in, save up to $350 on qualifying wood and gas stoves. Or you can get a free facade on any qualifying HearthStone Gas Inserts - a savings of $419!
The Fireplace and Grill Shop at West Sport is your local, neighborhood grill and fireplace shop where you can build a lasting relationship. We are a locally owned and operated small business that employs your neighbors and reinvests money in the community.
Come on in for stocking stuffers or make larger purchase for you and your family for the holidays, such as a team grill for dad, fireplace inserts and more.
Businesses like West Sport in Sudbury, located on route 20 between Marlboro and Wayland, are run by entrepreneurs and are the heartbeat of our communities and local economies. Help support local business this holiday season. Contact us.