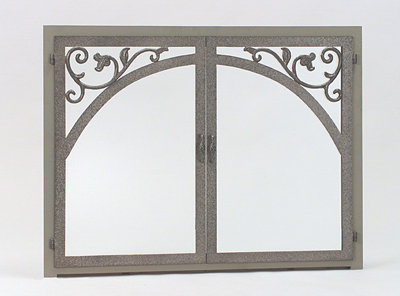 Many homeowners want to either improve the efficiency of their open fireplace or make that fireplace more attractive. Beyond that, they aren't sure what they want; gas or wood, stove or insert, maybe gas logs or simply add glass fireplace doors.
Wood burning inserts offer convenience, ease of cleaning and style all in one. While wood burning fireplace inserts will add both beauty and heating efficiency to your old, open fireplace, they aren't for everyone. Gas fireplace inserts are attractive and easy to use, involve less work than wood inserts and can be used as a supplemental heat source if that is what you are looking for.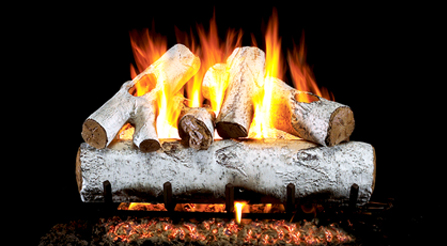 And, while inserts are beautiful, you don't have the full ability to reflect your home style and to put your creative juices to good work. Fireplace inserts consist of a firebox and its surround. They are beautifully made, but your only design options are in the color and finish of the door and the surround.
If gas is what your are after for ease and convenience, and if you want to use your fireplace more for ambiance and supplemental heat, you may want to consider gas logs and custom designed glass fireplace doors. Why choose gas logs? Because you can have a realistic fire burning with the touch of a button, no mess, and you can reflect your home through the custom design.
There are many advantages to gas logs and custom fireplace doors over wood. Gas fireplaces are easy to maintain, clean, and use. However, they still give the appearance of a real wood-burning fire. Gas logs and fireplace doors are an accessory that add an artistic appearance to your home while heating your living space.
There is nothing more cheerful than a warm fire burning in the fireplace, and with beautiful glass doors custom designed to enhance your home décor, your home will have a beautiful focal point all year round.
You best bet is to visit West Sport in Sudbury, your local fireplace showroom, to see what best fits your home, your needs and your lifestyle. For more information, contact us.