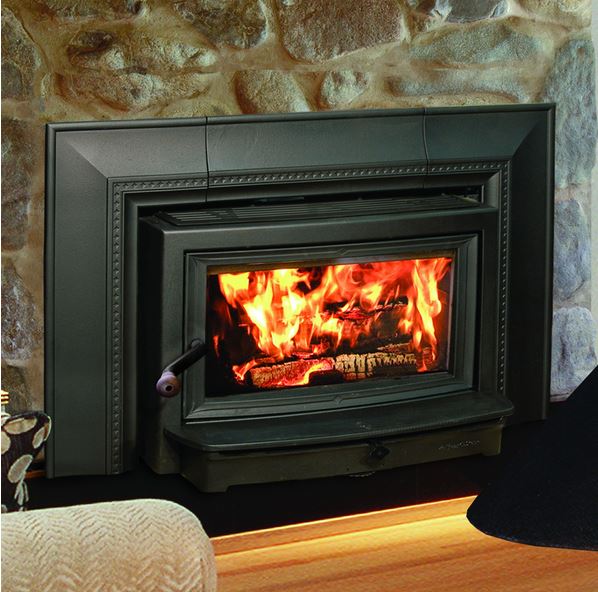 Winter is here and it is time to address your fireplace. If your home still has an old open hearth, now is the time to make a change and add a wood burning fireplace insert. If you have an older, open fireplace, there are ways to save money and make your home more beautiful.
Wood Burning Inserts essentially convert your open fireplace into a wood stove. They are beautifully designed in all styles to match your home and décor. Fireplace inserts are equipped with insulated doors and they slide right into the opening of your fireplace.
Fireplace inserts bring romance, ambiance and good cheer to your home. It is also nice that they add at least 10% to the value of a house. But they also bring some relief from fuel prices.
Fireplace inserts make a fire more affordable, convenient and efficient as well as safer and environmentally friendly.
Yet, the wonderful looks of the hearth won't be compromised. The shifting shapes and colors of the fire will be as fascinating as ever, and the instant solace the fireplace offers after cold commutes and shopping trips will remain unabated.
The U.S. Department of Energy says Fireplace inserts have superior energy efficiency. They are great looking and come in a wide variety of styles, from traditional to contemporary. Designers and homeowners choose them to fit in any style room from the most comfortable room to the most elegant room.
Wood Burning Fireplace Inserts fit into existing fireplaces and can generate more than 70,000 BTUs per hour and can warm up to 1,900 sq. ft. of space. Most have tight-fitting glass or metal doors and built-in circulation features.
There is no question that fireplace inserts are terrific and getting better all the time. For more information, contact West Sport in Sudbury.