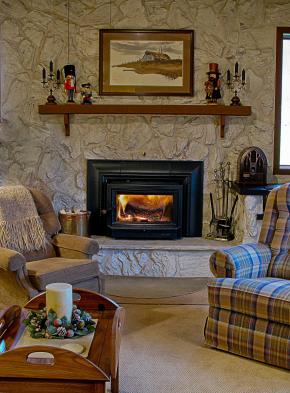 The Farmers' Almanac offers weather predictions, and forewarns of a mixed bag of wintry weather for both December and January. But it's really February when the frigid temperatures take hold (northern tier states could see ambient air temperatures as low as 40 degrees below zero!). This is the month you want to make sure your heat works, you have a wood burning fireplace insert, your long johns are washed, and your slippers are nearby.
What about Snow?
Get the snow blowers ready in the East! An active storm track will deliver above-normal precipitation to the Southeast, Northeast and New England states throughout most of the winter, especially February (see above!). In addition, another active storm will deliver a dose of above-normal precipitation across the Western States. Meanwhile, near or below-normal precipitation will cover the nation's midsection.
Do you want to be warm this winter? If so, come in to West Sport in Sudbury to see our selection of wood burning fireplace inserts so you can stay warm this winter.
For more information, contact us.
farmersalmanac.com