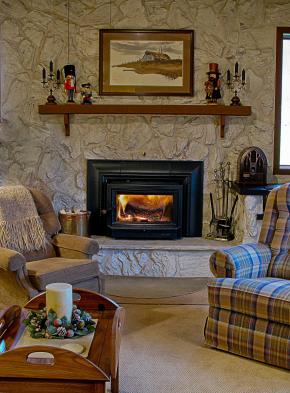 It's that time of year where we want to relax inside and stay cozy and warm. What better way to do that than in front of a beautiful fireplace?
West Sport in Sudbury has so many fireplace insert options and styles that will add some flare, and heat your home. Come on in and check out all the stylish and efficient options for inserts for fireplaces that can be added to your home in order to make your home and your fireplace more efficient and more attractive.
The fireplace inserts at West Sport in Sudbury can be fueled by either wood or gas, whichever best suites your lifestyle and your home. Gas is more convenient because with a flick of a switch, a fire is started. Wood is obviously more traditional, with the crackle and pop of a real wood fire. It is also a better heat source than gas.
These fireplace inserts not only look great, but they're also efficient in heating your home. While open fireplaces aren't ideal for heating the entire home, with inserts a fireplace is a good zone heater, it can efficiently heat a large area in any home.
For more information, contact West Sport in Sudbury.
Fox News