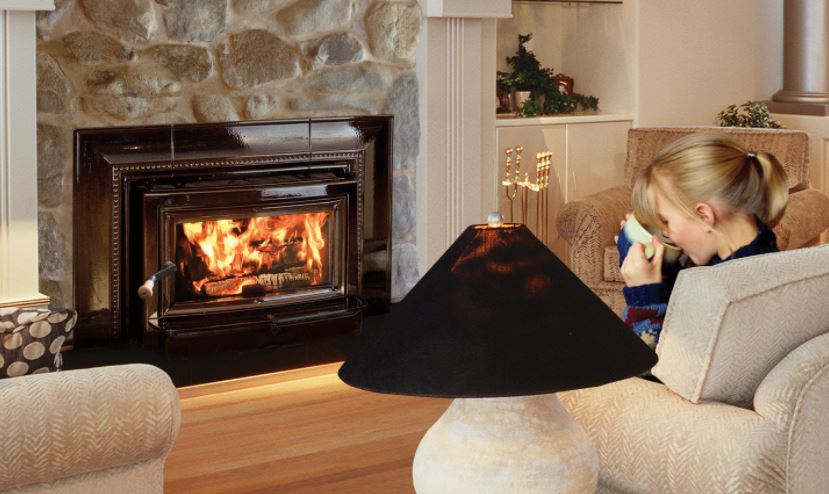 Wood burning fireplace inserts are more efficient than traditional open, wood burning fireplaces. If you have a working fireplace in your home install a wood burning insert if you want to save money and energy while making your living space more attractive and comfortable.
Fireplace inserts are energy-efficient and an easy and effective way to update the look of your home. By using a fireplace insert for heat, there is very little energy wasted, so the heat produced by the fire effectively heats your home. Thus, you save money on your heating bill.
But, best of all, inserts for fireplaces become a focal point in the room, adding ambiance year round. They are a very easy and relatively inexpensive way to give your living space a make-over. Fireplace Inserts also come equipped with blowers, fans, and gorgeous surrounds which increase their efficiency, beauty, and convenience. With these features, inserts for fireplaces help lower utility bills while they add charm, comfort, and warmth to your home.
With a wood fireplace insert you still get to enjoy watching a real wood fire flicker in your hearth. But you can relax even further while you watch knowing how an insert will improve the efficiency and style of your existing fireplace giving you convenience, beaut, and efficiency.
For more information on fireplace inserts for your home, contact The Fireplace Shop and Grill Center at West Sport in Sudbury.