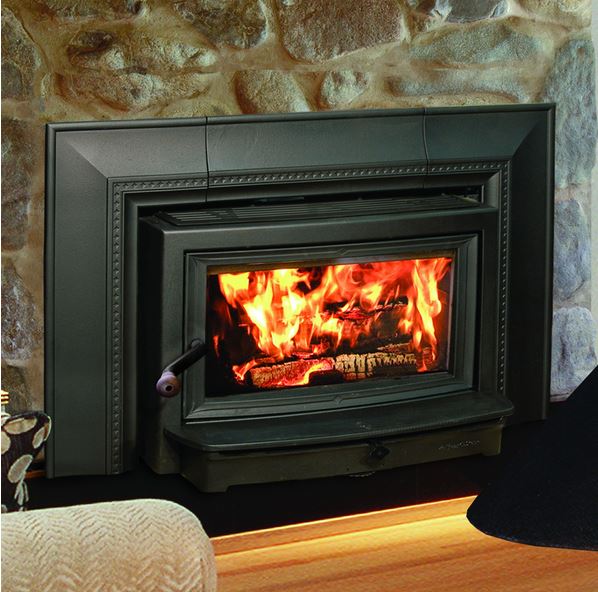 The New Year is here, and now is the time to address those home updating projects you have been talking about. Wood burning fireplace inserts are an easy and inexpensive way to update and invigorate your home.
Hearthstone Clydesdale wood inserts help change the look and feel of your living space without a massive, expensive remodeling project. A wood burning fire is a great way to draw coziness and a new focal point into any room. And in the summer, these wood fireplace inserts are so attractive they look beautiful even when they are not burning.
They are made to complement any indoor décor. With a door and surround in multiple finishes and a gorgeous wooden handle, they are attractive all year long.
But the best part of a wood burning insert means that they will help supplement your heating expenses too, making your fireplace more efficient and helping to effectively heat your home on those freezing cold days to come.
Right now at West Sport in Sudbury, Clydesdale wood burning fireplace inserts come with a free chimney liner system. This is an $800 value. Now is the time to redecorate and invigorate your gorgeous home. Happy New Year from the Fireplace and Grill Shop at West Sport in Sudbury. Serving the entire Boston Area.