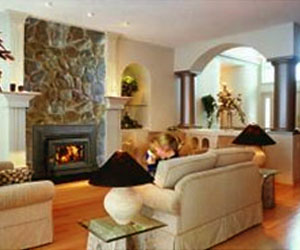 Next weekend, August 15th and 16th, is a tax free holiday in Massachusetts. This makes it the perfect time to visit West Sport in Sudbury to buy a wood burning fireplace insert or gas stove. During tax free weekend, you'll save on taxes and you'll save on our in-store deals.
Wood burning fireplace inserts are more efficient than a traditional wood burning. And, if you were cold last winter, now is the time to come in and save. You will save $600 on Hearthstone Clydesdale Wood Fireplace inserts and chimney lining systems. If you don't want to shop next weekend, come in now and save.
If you have a wood fireplace and you want to stay warmer this winter and add beauty and value to your home, a wood burning insert is a perfect solution. Traditional fireplaces have very low efficiency ratings. A fireplace insert is an easy and effective way to update the look of your home, and they are much more energy-efficient. Fireplace inserts and stoves make heating easy, and make your home even more beautiful and relaxing.
So if you want to add beauty and functionality to your home, while making your home more efficient, visit us next weekend in Sudbury, MA for the MA Tax Free Holiday sale.
If you have been thinking about adding a new fireplace insert or gas stove to your existing fireplace, we can show you your options.