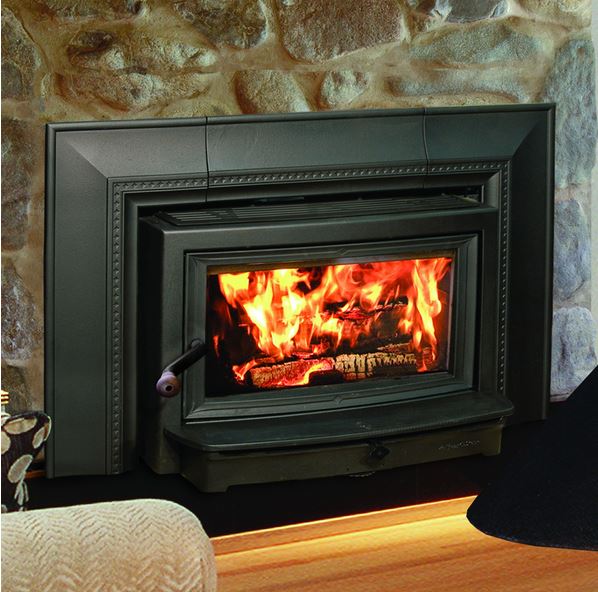 If you live in a home in the Boston area, you know that sooner than we know it, winter will be here. It is hard to forget about the epic winter we had last year. Now is the time to start thinking about heating your home this winter. If you want to make your heat more efficient, add supplemental heat to the most popular rooms in your home, and add ambiance all at the same time, then add a fireplace insert.
Who doesn't love to use their fireplace? But sometimes, it can be more trouble than it is worth. But with a wood burning fireplace insert, the heat is forced out into your home, making the most popular room in the house the warmest one too. Wood burning fireplaces are not just attractive; they are also efficient heating solutions. A fireplace insert is considered a plus to home buyers, thus increasing the value of your home.
Gas or wood burning fireplaces inserts have many advantages for your home. Wood inserts are considered easy to use, burn wood more slowly than an open fireplace, and add a focal point to your favorite room.
Gas fireplace inserts are generally easier to use with less mess and effort. But, whichever fuel source you choose for your fireplace insert, one thing is certain; a burning fireplace will add atmosphere and ambiance to your home this winter.
Stay warmer this winter, and remember that a room with a burning fire adds a whole new dimension to entertaining. Contact West Sport in Sudbury for more information.