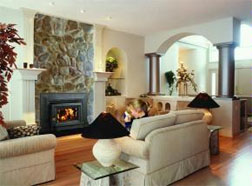 Winter home heating forecast: 'It's going to be a very expensive winter'
Enjoying the final stretch of summer, because unfortunately 'they' say we can look forward to a pricey winter for home heating costs.
"It's going to be a very expensive winter," predicted Secretary of Environment and Energy Affairs Maeve Vallely Bartlett. "We are projecting that due to our constrained natural gas supply, that prices in New England will go up for the winter."
High energy costs have been seen as one of the drags on the Massachusetts economy. Ratepayers in the state spend nearly double what people in Idaho pay for natural gas.
Bartlett said she would have a more precise idea of how much prices will increase by around November, and said part of the cost is a result of a prolonged period of frigid temperatures last winter that kept furnaces blasting.
"With the extreme winter last year, people will see those costs reflected this year, and then if we continue to have extreme winters and a constrained energy supply, those costs will continue to go up."
Meanwhile, as coal and nuclear power plants around the region have planned closures, there is a natural gas plant being developed in Salem, which would add further demand on the state's current system of pipes.
The state has alternative means to receive natural gas in the form of liquefied natural gas, or LNG, which arrives by tanker ships.
"We believe that we may get increased shipments of LNG, which is good for reliability, but will be costly."
If you are looking for a less expensive and more attractive way to heat your home this winter, come in to West Sport and take a look at our specials on wood burning fireplace inserts and wood burning stoves.
Wicked Local