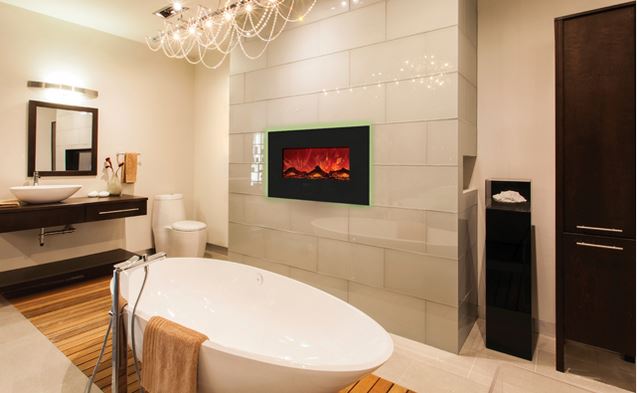 Amantii electric fireplaces are a great solution for impossible fireplace installation challenges. They offer immediate gratification, you can have a roaring fire instantly with easy same-day installation. Our electric fireplaces are great for bedrooms, kitchens, apartments, condos, or renovations as well as in situations where running gas lines is not possible or is too costly.
Amantii electric fireplaces are:
Easy to install – can be installed quickly and simply, usually in the same day.
Flexibility – Can be installed in challenging areas compared to gas and wood fireplaces
Cost savings – Perfect solution for situations where running a gas line would be difficult or expensive
Design options – can be wall mounted or built-in – with a wide variety of design options
Consumers are looking for an easier option to gas or wood burning fireplaces. They are also looking for the ambiance a fire provides in spaces were fireplaces are not permitted or cannot be installed.
Amantii electric fireplaces are high quality and well-designed. They provide an artistic element above and beyond the basic functions of fire display and heat. Amantii units offer maximum flexibility without venting or trying to run gas lines throughout the house, which is a tremendous cost savings to consumers.
Come and view our variety of electric fireplaces at West Sport in Sudbury, MA.