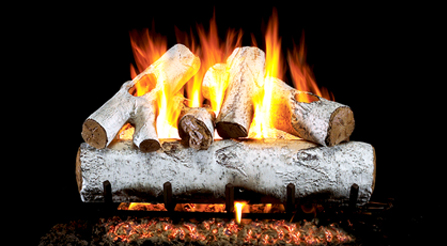 Cold weather is fast approaching. It's that time of the year when the fire not only provides warmth to a room but offers a cozy backdrop for sharing special moments. Though the fireplace is the centerpiece of a room, it is an element that homeowners don't often consider when designing their space. Here are some simple tips for bringing your fireplace to the foreground and getting more enjoyment from it this winter.
Expose the Inner Beauty – The inside of a fireplace is a showcase and should be harmoniously designed to work with your decor style. Gas logs are a wonderful option for convenience and cost-effectiveness. Real Fyre gas logs, known for their quality and beauty, offer more than 40 different styles of logs so it's easy to find one that works with your decor. For a more modern feel, try Glass or Gems – available in a variety of chic colors. Whatever your preference, gas fireplace logs or glass, these products look just as beautiful when the fireplace is off as they do when it's on.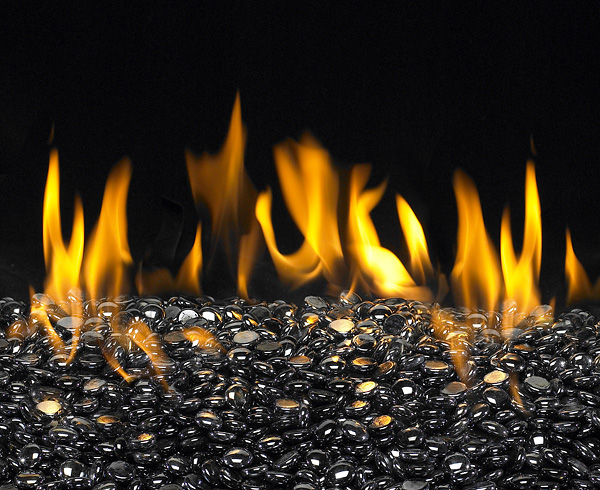 Be Bold - If you have a fireplace that extends into the room, think of it as a different piece of architecture. Consider wrapping the exposed sides in a textured wallpaper, such as a grass cloth for an earthy Zen feel, or a shiny sparkly wall paper for a more modern, urban feel. Since you do not need a large amount of material, you might consider splurging a on a pricier product. For a more low cost approach, pick up an accent color from your rug or favorite pillow to simply paint the wall above the mantle and then paint the mantle itself in a complementary accent color for a graphic bold approach.
Expand Your Seating – If the room allows for it, create a separate sitting area in front of the fireplace. Find a decorative screen, and create a small sitting area with a pair of small fireside chairs, or tufted ottomans and a small accent rug. The upholstered ottomans or poufs are great for extra overflow seating when the house is full of holiday visitors and visually bring the fireplace into the room for all to enjoy.
Enjoy it Year-Round - Sometimes we only think of the fireplace when the weather turns chilly. But it is important to remember that the fireplace is in your room all year round, so make sure the dominant colors and textures in the room work from season to season. This way, you can interchange your accessories, your fireplace logs or glass, and even artwork seasonally, and enjoy the warmth of a hearth 365 days a year.
For more information on gas logs and glass fireplace doors, on sale now, contact West Sport in Sudbury.
Article Source: prnewswire.com