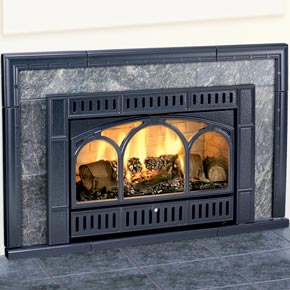 This weekend, August 10 and 11 is a tax free holiday in Massachusetts. This may be the perfect time to start thinking about heating your home this winter. Right now, at West Sport in Sudbury you can buy any Hearthstone Fireplace insert or stove and get $300 off, plus pay no sales tax! You can save twice!

This is an In-Store Only special on HearthStone gas, pellet, and wood burning stoves and fireplace inserts.

If you want to save money and energy, a fireplace insert or stove is a perfect solution. Traditional open fireplaces are very inefficient. If you have been wondering if wood burning fireplace inserts or wood stoves are more efficient than a traditional open fireplace, they are. Stoves and inserts allow the fire to burn hotter. They also keep the heat from going up the chimney like in an open fireplace. The heat is instead forced out into your home, making it more efficient.

Additionally, a new stove or fireplace insert is an easy, cost effective and efficient way to update the look of your home. So, while you are saving money you can also add a focal point to your room with the addition of a beautifully crafted stove or fireplace insert.

Massachusetts winters are cold. Everyone wants a welcoming fire in their Boston area home where they can relax and be warm. Fires in the hearth are relaxing, but today, why not have a fire that is more efficient and cost effective while adding beauty?

Many of the stoves and fireplace inserts now have efficiency ratings over 80%, this is why they are becoming so popular. So if you want to add beauty and functionality to your home visit us this weekend for the Tax Free Weekend and take advantage of $300 off and no sales tax. Contact us for more information.