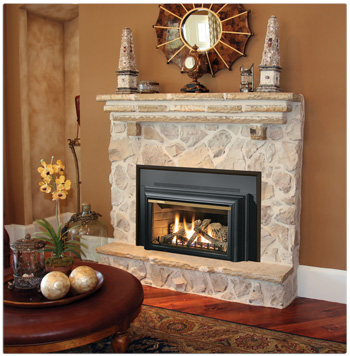 Wood and gas fireplace inserts are a better, more attractive and more efficient way to heat your home. We know that in Metro West homeowners are concerned about the appearance and ambiance of their homes. You can have the most interesting décor and the most comfortable home on the block.
West Sport in Sudbury is a locally owned and operated retailer of stoves, fireplace inserts and grills along with all the supplies you need. small business. This season, give your entire family a gift. On Black Friday, and all weekend long, you can take advantage of our Black Friday 3-day sale. Buy any gas or wood fireplace insert and get the chimney liner/vent kit for free. That's a savings of up to $750.
During Black Friday, and throughout the entire holiday season, you can give back to your community by supporting locally owned business.
West Sport, your neighborhood fireplace and grill shop, has gift ideas and the stocking stuffers for dad, and fireplace inserts for the whole family to enjoy.
This Black Friday, take advantage of the fireplace insert sale. Don't forget that all qualifying fireplace inserts are eligible for a tax credit as well. Shopping locally for a wood or gas fireplace insert will guarantee you the best customer service and support. See our West Sport Customer Reviews!
While shopping this weekend, shop local. Shopping locally promotes our community small businesses and helps keep dollars in our local economy. Contact us, with all West Sport has to offer, there is no need to go elsewhere for gifts for dad on Black Friday