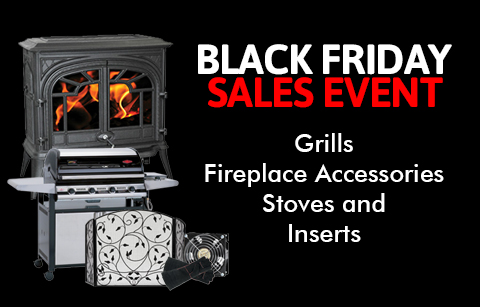 If you are in the market for a new stove or new fireplace insert, you need to talk to your local retailer, West Sport in Sudbury, a locally owned and operated small business.
On Black Friday we are running Specials on wood stoves, wood burning fireplace inserts, electric fireplaces that are perfect for condos and apartments and on all kinds of stocking stuffers and gifts for men.
Black Friday, and any time you are doing holiday shopping, is a great time to head to your small, locally owned businesses. West Sport Fireplace and Grill Shop has the wood burning fireplace insert you need to add to your holiday celebrations. We also have the gift ideas and stocking stuffers you need. We also offer lay away for the holidays.
Come check out all of our Black Friday Deals. Shopping locally for a wood burning stove or fireplace insert eliminates stress, too. Your hearth dealer will become your stove, insert or fireplace service provider and trusted advisor.
When you go holiday shopping, shop local. Shopping locally promotes our community small businesses and keep money in our local economy. Contact West Sport for more information.