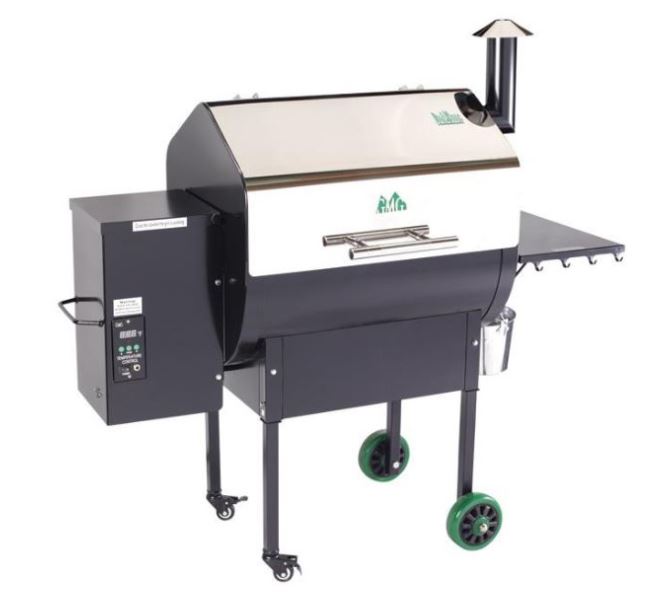 It's barbecue season, and there's a grill that manufacturers and chefs say makes meat healthier and taste better. They say that wood pellet grills use an indirect cooking method, which reduces the formation of carcinogenic chemicals.
Wood-pellet grills, pioneered more than two decades ago are growing in popularity. Pellets are made of only wood and come in flavors such as applewood, mesquite and hickory; they cost $1 a pound, which lasts an hour.
As for the flavor, experts have spoken: Pellet grills are gaining prestige among professional grillers. Two of the top five teams in the Kansas City Barbecue Society competitions exclusively used pellet grills.
In two tests, competition grillers took turns grilling foods on a pellet grill and on a charcoal grill. The pellet grill won the chicken-breast competition in part due to the subtle applewood flavoring it imparted. The charcoal grill easily won the burger and steak tests as tasters preferred the black grill marks it left and the more intense flavor imparted by the direct flame. The Traeger left faint grill marks.
The pellet grill won with the chicken 8-1, with four tasters saying they liked them equally. The pellet-cooked breasts were more moist than the charcoal-grilled ones, with a very slight taste of applewood smoke.
For the Pork baby back ribs, because of the time involved, there was no comparison made with the charcoal. The ribs were smoked for three hours on the pellet grill and finished by grilling at 225 degrees for 2½ more hours. They came out succulent and tender according to all tasters.
For more information on pellet grills, contact The Fireplace Shop and Grill Center at West Sport in Sudbury.
Wall Street Journal