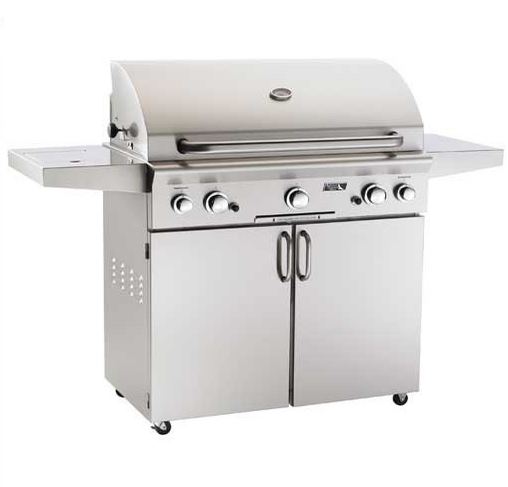 American Outdoor Portable Outdoor Gas Grills can be used on the patio, deck, by the pool, in the shade, or just about anywhere! And Memorial Day weekend is the time to treat yourself and your family to a new grill. Right now at West Sport in Sudbury, this beautiful Gas grills is on sale until May 30th.
The new gas grills feature a push-to-light ignition system that eliminates the need for electricity or batteries. This results in a self-sufficient grill with a clean looking front panel.
The American Outdoor Grill has been designed with a stylish, sleek appearance. Its rounded hood and contoured face feature a satin finish that offers an attractive look to any outdoor kitchen. With this portable 4-burner gas grill, you'll be delighted with the look and performance of your American Outdoor Grill. You'll like the food you grill even better.
Outstanding cooking performance, durable construction and appealing design come together in this portable American Outdoor Gas Grill. This 36" gas grill features an optional flush mounted 12,000 BTU side burner, rotisserie backburner with high performance rotisserie kit, standard dual side shelves, and ample storage area under the grill.
Contact West Sport in Sudbury for more information.