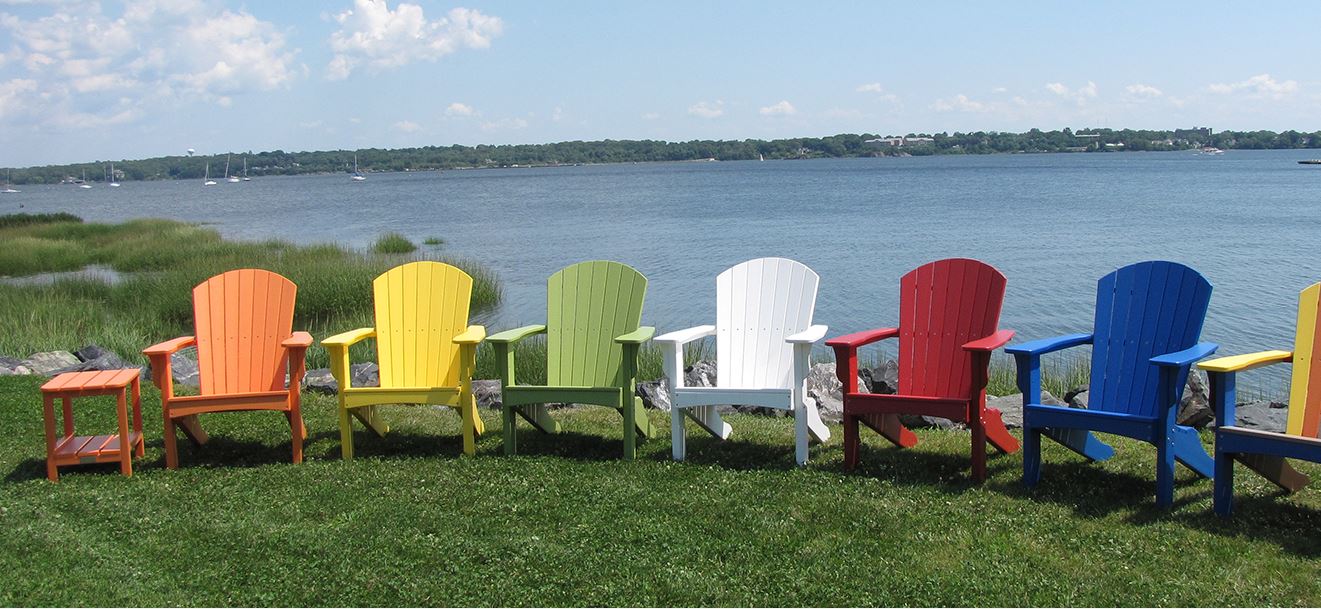 The Adirondack chairs in Sudbury, MA have a traditional look, complete with slanted seat and wide arms ideal for keeping drinks or books close by. Designed for use outdoors, these chairs are perfect for patios or on the lawn. They are constructed of environmentally friendly high density polyethylene (HDPE), a recycled plastic that resists rot, mildew, mold, termites, and decay.
Malibu Outdoor Living is committed to manufacturing the highest quality recycled plastic outdoor furniture products utilizing the finest materials available - and they use green materials on all their outdoor furniture.
For Malibu outdoor furniture, "green" furniture takes on a whole different meaning. That is because the company is doing its part for the environment by manufacturing it's entire line of stylish casual furniture from recycled plastics.
The Hyannis Collection of Outdoor Furniture made from recycled plastics
The Hyannis Collections brings a crisp satisfying style to the Malibu chair line. On all of the Adirondacks, gliders, and dining style chairs, many find the Hyannis' contoured back to be one of Malibu's most comfortable styles. When paired with a custom cushion, this collection becomes the ultimate way to relax or enjoy guests in your outdoor living space. This collection is available in Black, Blue, Red, Lime, Yellow, Tangerine, Aruba Blue, Turf Green, Cherry, Dark Brown, Weathered Wood, Light Gray, Dark Gray, and White. For dining or just relaxing in the backyard, the Hyannis dining and Adirondack chairs offer comfort with its contoured back. The clean lines on these chairs make it a classic.
For more information or to try one out and see how comfortable they really are, contact West Sport in Sudbury.