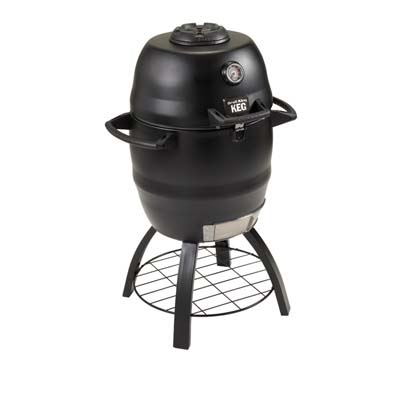 June means Father's Day. It may be cliché, but if you are looking for the perfect Father's Day gift for your husband or father, we suggest a new charcoal grill. Specifically, we suggest the Broil King Keg charcoal grill. When you see it, you'll agree.

Often, finding the perfect gift for dad can be a challenge, but not this year. A charcoal grill may seem…traditional, but traditional is perfect. Especially since he loves to grill! He may have a gas grill already, but charcoal grills are the perfect addition to dad's grilling experience.

The Broil King Keg is a new charcoal grill which is also a smoker, oven, and high heat roaster. This grill can maintain temperatures from 200 degrees to over 700 degrees. If dad wants a new grilling experience, or if he wants to expand his grilling abilities, then nothing beats the Broil King Keg charcoal grills. Hard wood charcoal provides great taste, and these charcoal grills are kamado style so he can slow cook or sear. The keg charcoal grill is the perfect grill for a grilling aficionado or for someone who is a beginner at charcoal grilling.

Show dad just how special he is, you can give the perfect gift to the one person who doesn't need anything. No one loves to grill and relax outdoors more than dad, this is his space. Add to that space with a new charcoal grill. A charcoal grill is the perfect gift and it adds to his grilling versatility and helps enhance the grilling menu.

If Dad's favorite past-time is grilling up some steaks, then a charcoal grill is the perfect Father's Day gift. And the look of the Broil King Keg is so unique, it is certain to be a conversation piece at all of your outdoor get-togethers.

To take advantage of our June special on the Keg charcoal grill, contact The Fireplace Showcase west of Boston.